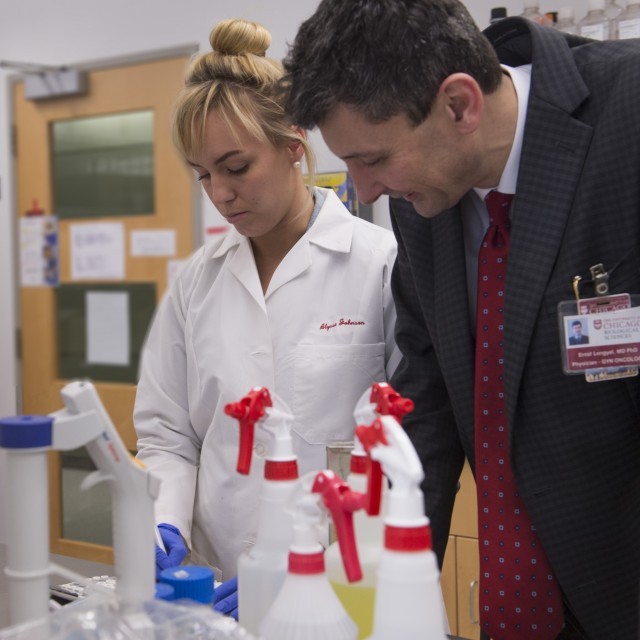 Department Research
The Department of Obstetrics and Gynecology hosts thriving scholarly endeavors, ranging from basic science exploration of ovarian cancer and preeclampsia to clinical trials investigating novel contraceptives to qualitative work focusing on medical education.
Our researchers are supported by the National Institutes of Health, the National Cancer Institute, the National Institute on Aging, the Department of Defense, the Ovarian Cancer Research Fund, the American Congress of Obstetricians and Gynecologists, other professional societies, and private foundations and contributions.
Our faculty, fellows, and residents are widely published in high-impact scientific journals. Our research involves a broad range of topics, including cancer, complications of pregnancy, reproductive genetics and endocrinology, and the behaviors of various populations in matters of sexuality, contraception, illness, and health.