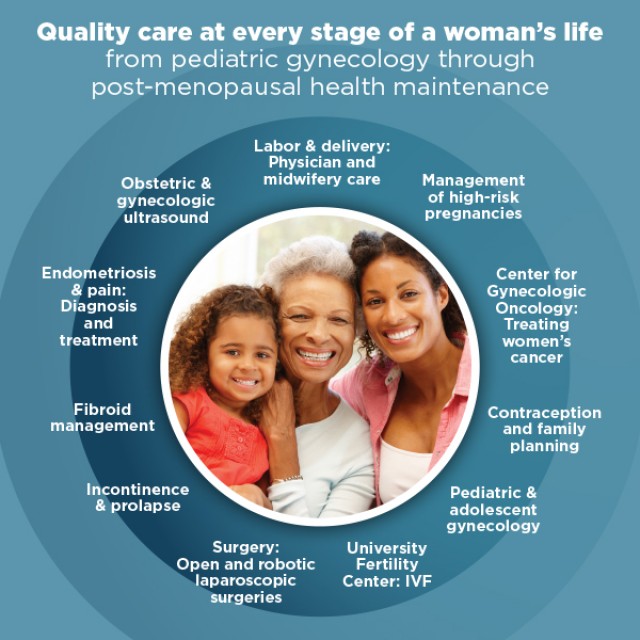 Clinical Services
The Department of Obstetrics and Gynecology offers a broad range of expert general and specialty services for women and girls. Our patients receive outstanding care from physicians who are rated among the best in the nation, and benefit from access to experts across all medical disciplines. In gynecology, we have special expertise in treating endometriosis, fibroids, pelvic pain, and numerous other gynecologic problems.
In gynecologic oncology, we excel at the surgical treatment of women's cancer, especially ovarian cancer, using hyperthermic (or heated) intraperitoneal chemoperfusion (HIPEC) , radical trachelectomy for cervical cancer, and robotic surgery.
In obstetrics, our highly sophisticated Ultrasound Unit allows our physicians to be particularly precise in the diagnosis and treatment of our pregnant patients (Family Birth Center) and we have deep expertise in the treatment of women with preeclampsia. We have established a group of experts working together in the Fetal and Neonatal Care Center (FNCC) to address a wide range of maternal and fetal issues. Our reproductive endocrinology and infertility physicians can explore extensive options with those desiring children, including egg freezing, and excel at fertility preservation for people with cancer.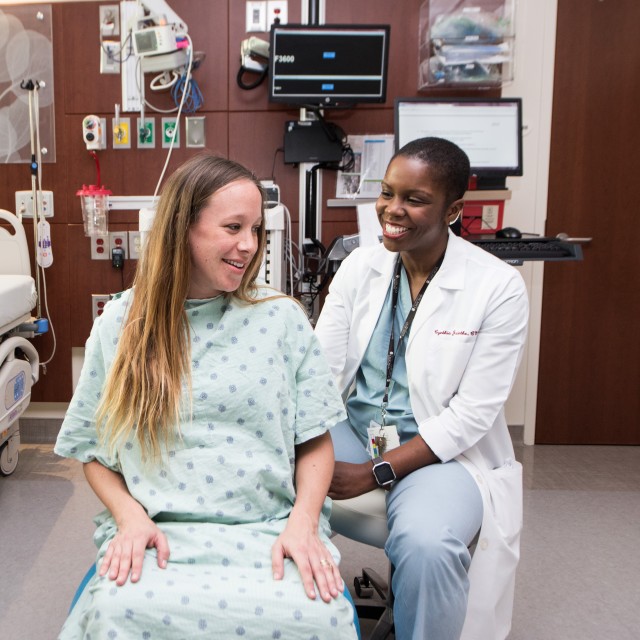 Additional Services and Programs
Our physicians collaborate closely with their colleagues at the University of Chicago Medicine to bring the best possible outcomes to their patients. Read about some of our multi-disciplinary Centers, specialty clinics, and programs to improve clinical care: